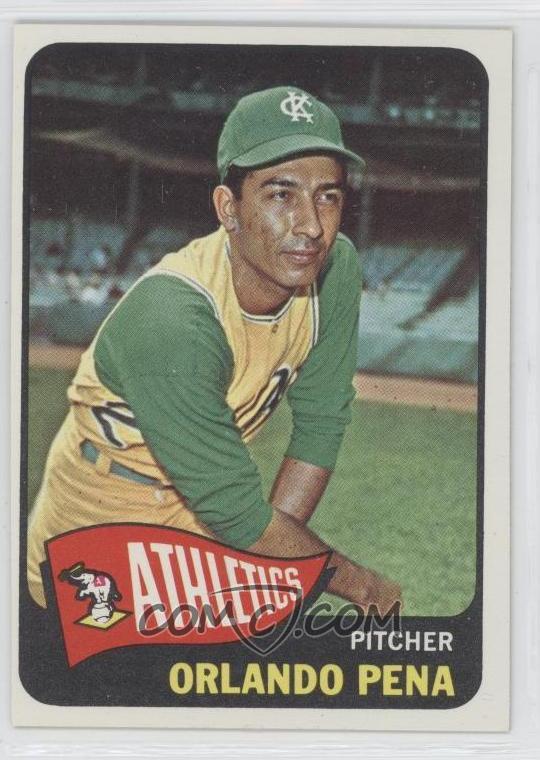 Orlando Peña was born in Victoria de las Tunas on this day in 1933.   He is part of a shrinking number of Cuban players who played in the pre-Castro pro league in the  island and later in the major leagues.
Orlando broke with the Reds in 1958 and was traded to the Kansas City A's where he became a regular starting pitcher.
There were several other Cubans in the 1963 A's: Hector Martinez, Aurelio Monteagudo, Jose Tartabull, Joe Azcue & Diego Segui.
Unfortunately, the A's had very bad teams but Orlando did win 34 games over 3 and a half seasons. He had 184 strikeouts in 1964 to finish 6th in the AL.
He bounced around after that and I remember watching him with the Orioles in 1973.
Orlando won 56 games but had a very good 3.71 ERA over all of those years.
Happy # 84 Orlando Peña.