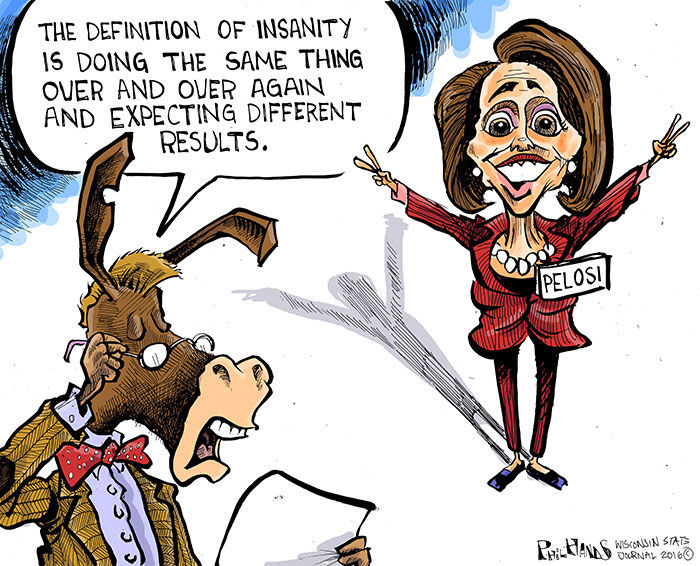 In a couple of months, a bunch of new Democrats will be sworn in and select a new speaker.
Will it be Speaker Pelosi, round II or will they go younger? We will find out, but Mrs. Pelosi has a few problems already, according to news reports.
It looks like the Democrats will end up with a majority of 12-25 vots.  In other words, Mrs. Pelosi does not have much of a margin of error.
So what happens?
My fervent hope is that Mrs. Pelosi becomes Speaker Pelosi again. She is the gift that keeps on giving. She is a liability between the coasts and my guess is that most Democrats know that. After all, how many of the newly elected Democrats campaigned with Mrs. Pelosi? Not many!
In reality, Mrs. Pelosi may have enough support from the party's dinosaurs to stick around. She may just make it by a few votes and keep her job.
One way or another, the resistance now has to govern. They have to do all of those boring things, such as a passing a budget. They will have to come up with a health care plan and explain how to pay for it.
Get ready for quite a circus over at the House. It will be fun to watch. It will probably pave the way for the GOP to pick up the House in 2020.
PS:  You can listen to my show (Canto Talk) and follow me on Twitter.