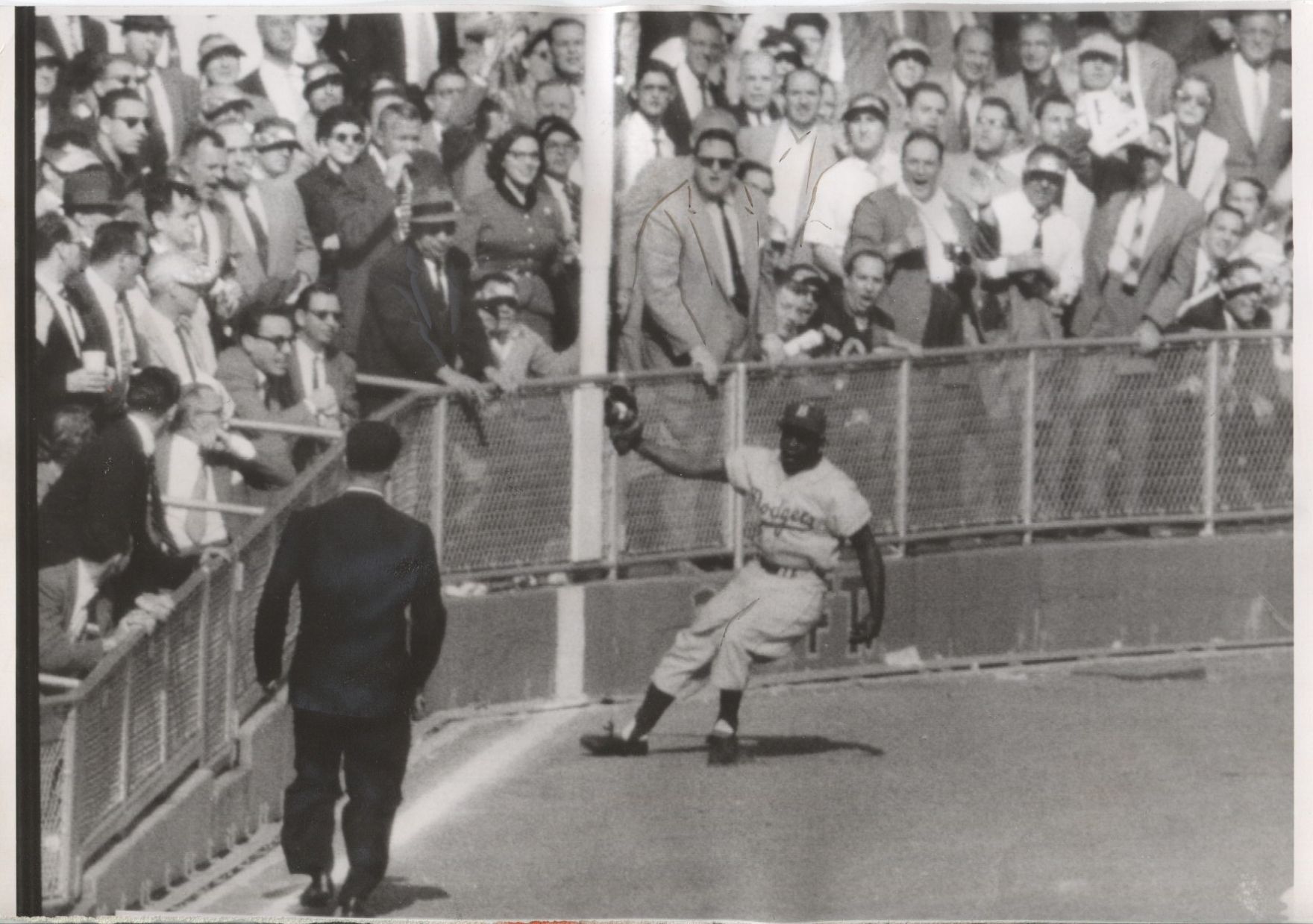 Sandy Amoros was born in Cuba on this day in 1930. He was an extra outfielder in those great Brooklyn teams who played the New York Yankees in 6 World Series between 1947 and 1956. The Yankees and Dodgers were the two best teams in baseball during that period.
We remember Sandy Amoros for the the big catch that saved Johnny Podres' shutout in game 7 of the 1955 World Series:
"There were many heroes in the Dodgers' victory over the Yankees in 1955, but it was Mr. Amoros, an otherwise obscure Cuban-born outfielder with a .255 career batting average, who nailed down Brooklyn's lone World Series championship with a single play that has unreeled across the minds of Brooklyn fans ever since.

It happened in the bottom of the sixth inning in Game 7 at Yankee Stadium on Oct. 4, 1955, as the Dodgers, who had come back from a 2-0 deficit to tie the Series at three games each, tried once again to do something they had failed to do five times since 1941: beat the Yankees in the World Series."
It was the only World Series victory for the Brooklyn Dodgers.
P.S. You can listen to my show (Canto Talk) and follow me on Twitter.